"I wouldn't say I doubted it, but you kind of wonder sometimes," Bird said. "Going through injuries is tough, especially when you have surgery. I knew I could do it. I just didn't know when. You never know when exactly. I always had a good feeling from what I was hearing that I would be able to do it again this year. I worked for that, and it's a good feeling."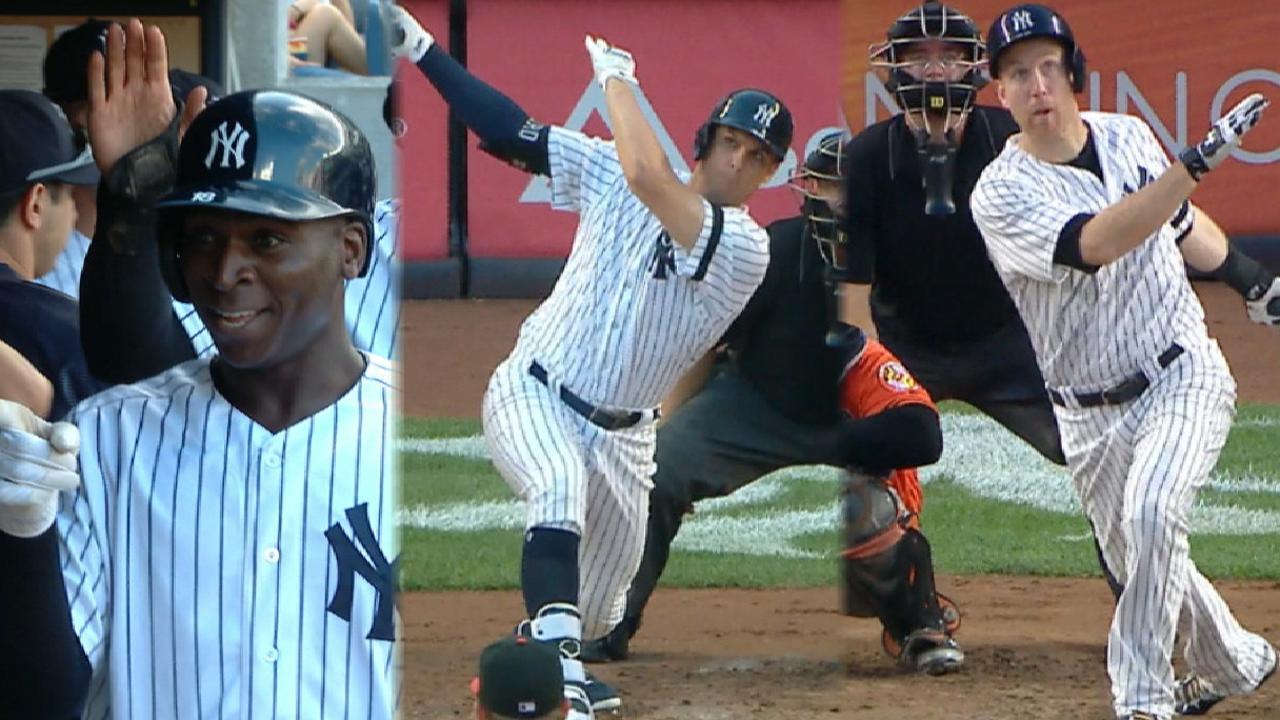 Bird said that he is fully recovered from the July procedure that removed the os trigonum bone from his right ankle, and that he has conferred with the Rangers' Joey Gallo, who had a similar procedure in April 2015. As Gallo predicted, the past few weeks have permitted Bird to move with more mobility, which has been a relief.
"I feel good, and just being able to go out there and get consistent at-bats feels good, too," Bird said. "That's kind of what we were talking about, just getting in the groove of everything. It's nice getting back in a routine."
Other than a three-game bout with lower-back tightness last week, the Yanks have been pleased to see Bird reclaim his health. Though his season slash line of .155/.260/.318 remains unimpressive, Bird has slugged four homers with 14 RBIs since returning from the disabled list on Aug. 26, including Saturday's second-deck blast to right field.
"He's driven in a bunch of runs in the games that he's played," Yankees manager Joe Girardi said. "He has that ability, and this ballpark plays very favorably to him. His eye is really good, and I think he's been more patient, which has been a big thing for him."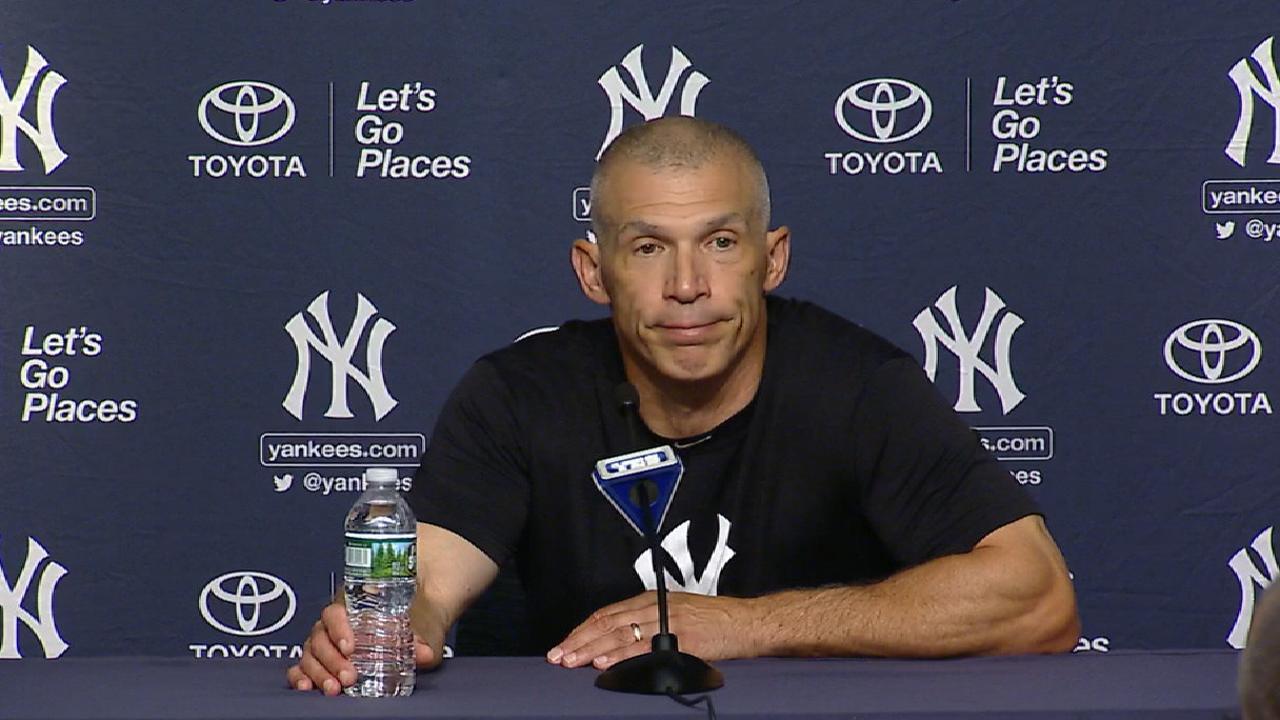 Bird batted third in the Yankees' Opening Day lineup this season, but he had just six hits in 60 at-bats (.100) before landing on the disabled list.
The Yankees auditioned other first basemen, most notably Chris Carter, who hit .201 with eight homers and 26 RBIs in 62 games before being released. Bird said that he never fretted about losing his spot to Carter or another player; for one, the Yankees had attempted to acquire Lucas Duda from the Mets, only to see him dealt to the Rays instead.
"It's part of this. You have to understand that," Bird said. "It's just part of the game. It's a business. They're in the business of winning, so they've got to play who's doing the job. Obviously when you're not out there doing it, someone else is, and you've got to understand that."
Bird missed all of 2016 following surgery to repair his right labrum, but the Yankees are still banking that he can recapture the magic of his last seven weeks in '15, when he slugged 11 homers and drove in 31 runs in 46 games while filling in for the injured Mark Teixeira.
"It'd be huge, just depending on what Joe wants to do in each game," Todd Frazier said. "In these playoffs, you need all the chess pieces to line up. I think we've got a whole bunch of them. There's no selfishness about this team, because if you've got that, we don't want you. We've got guys in here who just want to win."
Bryan Hoch has covered the Yankees for MLB.com since 2007. Follow him on Twitter @bryanhoch and on Facebook. This story was not subject to the approval of Major League Baseball or its clubs.